Our global network of certified service providers
Moodle Partners are our global heroes, offering certified Moodle services world-wide such as consulting, installation, support, theme design, training, courseware creation and of course hosting.
Ten percent of any money you pay to a Moodle Partner goes towards the Moodle project, so by choosing a Moodle Partner you are helping Moodle software to evolve.
If you want your company to join our group you should start with a Partner Certification Application.

Moodle Partners in Colombia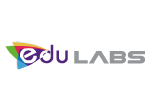 Edu Labs es una empresa líder en servicios de infraestructura, capacitación, diseño de contenidos y herramientas para E-Learning y Moodle. Ofrecemos nuestros servicios en el sector educativo, orientado a atender las necesidades de universidades y colegio, así como en el sector corporativo privado y estatal. Contamos con profesionales especializados en diferentes campos, certificados internacionalmente en la plataforma Moodle, el LMS más usado para la gestión de contenidos virtuales en Colombia y el mundo.
Colombia
---
Moodlerooms es una plataforma de aprendizaje de código abierto ofrecida por Blackboard, el Moodle partner con mayor presencia en el mundo. Moodlerooms provee servicios que apoyan Moodle, ofreciendo configuraciones, entrenamiento, desarrollo de contenido y pensamiento estratégico a través de liderazgo para así asegurar la mejor plataforma de aprendizaje. Gracias a una moderna e intuitiva interfaz, Moodlerooms extiende el poder de Moodle para que instituciones, colegios, compañías y gobiernos alrededor del mundo entreguen una mejor experiencia Moodle a sus profesores, estudiantes, administradores y gerentes. Moodlerooms también ofrece una variedad de poderosas integraciones tales como Blackboard Collaborate para salones de clase virtuales, Office 365 y muchas otras que prometen brindar una experiencia de aprendizaje en línea personalizada.
Colombia
---