Our global network of certified service providers
Moodle Partners are our global heroes, offering certified Moodle services world-wide such as consulting, installation, support, theme design, training, courseware creation and of course hosting.
Ten percent of any money you pay to a Moodle Partner goes towards the Moodle project, so by choosing a Moodle Partner you are helping Moodle software to evolve.
If you want your company to join our group you should start with a Partner Certification Application.

Moodle Partners offering Consulting in Germany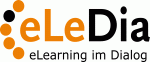 eLeDia is a full service provider for Moodle LMS and other tools. See also: http://moodle.de
Pedagogical and technical consulting services. Beratung in allen pädagogischen und technischen Fragen rund um Moodle.
Germany
---
A BETTER MOODLE EXPERIENCE FOR ALL Institutions, schools and companies around the world can now provide a better Moodle experience to their teachers, learners, administrators and managers; and with the world's largest Moodle cloud, provide best-in-class security, reliability and scalability along with a range of other valuable enhancements.
A range of professional services, including implementation, training, application and configuration support, and custom services to ensure you can successfully manage your courses and deliver engaging content and activities to learners, anytime, anywhere.
Germany
---