Help us sustain openness and allow education to grow in an equitable and accessible way
Moodle LMS, the heart of the world's most customisable and trusted online learning solution, is used by hundreds of thousands of organisations, in every education sector, in every country on the globe, in nearly every language now use Moodle to manage their online learning.
We believe that educational software should always be open and free. That's why we'll always keep Moodle LMS open source: so that every educator and every organisation has the freedom to own, adapt and modify our software in whichever way suits them best.
With your support, we can maintain our commitment to open source and further advance our mission to empower educators to improve our world.
Thank you for your commitment to Moodle.
Choose your donation
Help fund the infrastructure and work of our developers
Buy an online classroom for a teacher with up to 50 students, hosted on MoodleCloud
Support e-learning for a school with up to 100 students, hosted on MoodleCloud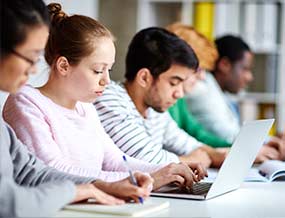 Support a school with online learning for up to 200 students, hosted on MoodleCloud
Want to know more about how Moodle advances education globally?
Here are some stories about how our Moodle helps education worldwide.