Help us change lives with online learning
We believe that eLearning software should always be open and free. That's why we'll always keep Moodle LMS open source: so that every educator and every organisation has the freedom to own, adapt, and modify our software in whichever way suits them best.
With your support, we can maintain our commitment to open source learning and further advance our mission to empower educators to improve our world.
Thank you for your commitment to Moodle.
Choose your donation
Help fund the infrastructure and work of our developers
Buy an online classroom for a teacher with up to 50 students, hosted on MoodleCloud
Support e-learning for a school with up to 100 students, hosted on MoodleCloud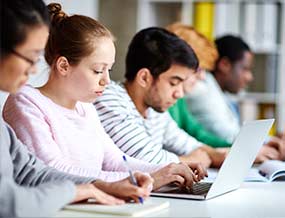 Support a school with online learning for up to 200 students, hosted on MoodleCloud
See how Moodle is advancing equity in education, globally

Somali refugee pursues ME degree from 12,000km away in Kenya's Dadaab refugee camp
Nepal Open University uses Moodle as their official LMS to run all their academic programs
Subscribe to our monthly newsletter
Read community news and announcements about Moodle products, services, and events.